About Czech Republic
About Prague

About Management

Ladislav Pavek, Managing Director
SIAIS - Security Investigation and Intelligence Service

We Will Advice You On

How many investigators require.

When the work will be completed.

The overall cost.

Our Specializations

All Strategies for all cases are not same

Successful experienced
investigator with high caliber

Interpreted reports and results

Ladislav Pavek, Managing Director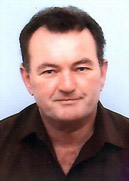 Presently, LADISLAV PAVEK is a managing director of SIAIS - Security Investigation and Intelligence Service and also handling private investigation services in Czech Republic successfully. Gradually he has made his own mark in the field of private investigation services in Czech Republic and it leads to indulge in various different assignments on behalf of various clients like Law-firms, Fraud Examiners, In-house counsels, International Process Servers, International Private Investigators, Corporations, Exporters, Insurance Companies, Financial Institutions and other private individuals under the influence of high professionalism and with the consideration of full ethics.
BIOGRAPHICAL HIGHLIGHTS:
He finished his education in Czech and one of the faculity criminilistics in University Police from 1980-1984.
Indeed, he has vast experience in the field of Private Investigations and simultaneously he did training of Financial aspects organized crime in 1995, Prague
He completed the training part of Examinate economic cheats in Bratislava – centennial FBI in 1995.
He completed the training of Battle against economic cheats and forgery in Budapest, centennial secret service USA in 1996.
He also completed training for other languages like the training of Language institute Ministry of Internal Affairs CR - Spanish in 1995-1996.
EMPLOYMENT HIGHLIGHTS:
He worked with the Ministry of Internal affairs , Czech Republic from 1967-1997.
He worked with Criminal shelf Prague, Ministry of Internal affairs , Czech Republic
He worked for Federal Criminal Exchange Prague, Ministry of Internal affairs , Czech Republic.
He worked as a Divisional Manager Forgery Formation Detection Organized Crime, Czech Republic, Ministry of Internal affairs , Czech Republic.
He worked as a Director Workplace Financial Criminality Police Presidium, Czech Republic, Ministry of Internal affairs , Czech Republic.
He worked as a Director Detective Branch Pinkerton, Czech Republic.
Presently, Managing director of SIASI- Security Investigation and Intelligence Service and also handling private investigation services in Czech Republic
Currently SIASI is providing numerous ranges of private investigation services which are giving resolutions for many disputes. The range of services provided by SIASI is:
Fraud Investigations in Czech
IP Investigations Services in Czech
Counterfeiting / Infringement Investigations in Czech
Corporate Due Diligence Investigations in Czech
Verification and background screening Services in Czech
Debt collection / mitigation services Czech
Corporate Investigation Services in Czech
Corporate & Business Intelligence in Czech
Skip Tracing Services in Czech
Intellectual Property Due Diligence in Czech
Trademark, Copyright, Design and Patent Infringement Investigations in Czech
Employment Background Check in Czech
The rendered services are resulted as the memberships in various national and international professional associations which guaranteed the quality of the services. The memberships include:
International Association of bodyguards - IBSS
Czech Chamber of detective services - CCDS
World Association of Detectives - WAD
International Police Association - IPA
European Security Branch Organisation Club - ESBOC
Economic Chamber of Czech Republic
Bundesverband Deutscher Detektive e.V. - BDD